Osteopathy

Osteopathy is a system of diagnosis and treatment for a wide range of medical conditions. Osteopathic treatment does not target symptoms only, but treats the parts of the body that have caused the symptoms, based on the principle that well-being depends on the skeleton, muscles, ligaments and connective tissues all functioning smoothly together.
Our Osteopaths
Osteopaths believe that your whole body will work well if it's in good structural balance. So, we carefully unravel what's happening and gently work to restore your body to this state using touch, physical manipulation, stretching and massage to increase mobility, relieve muscle tension, enhance the blood and nerve supply to tissues, and to help your body's own healing mechanisms.
We can also discuss exercises you can do to improve your posture and movement in your workplace and everyday life to aid recovery, promote health and prevent symptoms recurring.
Osteopathy can help a number of conditions including: back pain, disc problems, neck ache, headaches; arthritic pain and stiffness; 'frozen' or stiff shoulders, 'tennis elbow', arm and wrist pain; hip, thigh and knee problems; calf, shin and foot problems; pelvic pain; aches and pains in pregnancy; repetitive strain injury; postural problems caused by driving or work, and much more - contact us and we'll be happy to discuss how we can help you.
You're unique, and so is your treatment, tailor-made just for you.
---
Husband and wife team Bruce Leiper and Liz Brennan-Jesson opened the Lingfield Osteopathic Centre in 2001. They love being part of the community and support local charities and events including the Dormansland Dog & Horse Show, Lingfield Church Fete and the Spring Show at Felbridge. Further afield they support a school in Ethiopia and were invited to go to Thailand to use their osteopathic skills to treat elephants!
Liz Brennan-Jesson D.O.
Registered Osteopath
A year's osteopathic treatment following a snowboarding accident convinced Liz that Osteopathy was the career for her. Since graduating in 1999, Liz has been passionate about getting people fixed and back to everyday, normal functioning and enjoys sharing her knowledge as a speaker at a local knee surgeon's lecture evenings. Outside work, Liz's time is taken up with activities surrounding their 2 dogs, Bumblicious and Bear, and her 4 horses. She has ridden dressage for the England Southern Team, competes regularly at county shows in the working hunter classes and enjoys showjumping and bringing on 2 young horses. Liz also loves to visit Cornwall with Bruce and the dogs for long walks and delicious food.
Bruce Leiper D.O.
Registered Osteopath
Bruce is prepared for anyone and anything - never knowing who he may meet and the variety of conditions he treats are what have kept him on his toes since graduating in 1996. When a serious skiing accident at 16 required osteopathic treatment a few years later, it gave Bruce an insight into the perfect career for him, where he can make people feel better and improve their quality of life whilst running his own business. Outside work, Bruce is never happier than when hill walking or strolling along a Cornish beach with Liz and their dogs. However, he has been known to try rather more adventurous activities such as microlight flying, mountain biking and white water rafting down the Olympic course at Lea Valley!
Alexia Lescure BSc Hons OST, MSc Strength & Conditioning
Registered Osteopath
Alexia graduated in 2007 from the European School of Osteopathy, Kent, UK.
In 2010 Alexia was the Lead Osteopath for Great Britain Handball Men's squad for the European and World championship. She worked with both GB Men's and Women's squad in preparation to the London 2012 Olympic Games and had the honor to be the accredited Lead Osteopath for GB Handball Men's Squad during the London 2012 Olympic Games.
She graduated with a MSc in Strength and Conditioning 2011 from the University of East London. She was particularly interested in the monitoring of overtraining and did a research project showing that we can use simple reliable makers such as your heart rate to monitor training and fatigue and therefore it can apply to the general public to help manage their training and recovery.
Alexia has a strong interest in Women's health and in particular the effect of hormonal changes between the gynecological and digestive systems.
---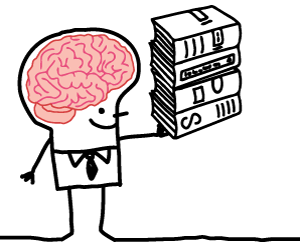 Professionalism and Safety
To qualify, an Osteopath must study full-time for four to five years for a qualification similar to a medical degree, with more emphasis on anatomy and musculoskeletal medicine and including more than 1,000 hours of training in osteopathic techniques. By law, Osteopaths must register with the General Osteopathic Council (GOsC). It is an offence for anyone to call themselves an Osteopath if they are not registered. The British Medical Association's guidance for general practitioners states that doctors can safely refer patients to Osteopaths.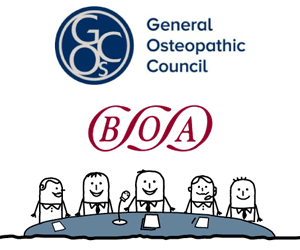 The General Osteopathic Council
All Osteopaths in the UK are regulated by the General Osteopathic Council (GOsC). Osteopaths are required to renew their registration each year and, as part of this process, the GOsC checks that Osteopaths have current professional indemnity insurance, remain in good health and of good character, and have met mandatory continuing professional development requirements.
British Osteopathic Association
The British Osteopathic Association, through its Executive and its elected Council, represents the views of members to the General Osteopathic Council, the Department of Health, local and national government agencies and other professional bodies.
Private Medical Insurance
Private medical insurance companies will generally pay for osteopathic treatment - please contact your insurer for further information. Our Osteopaths are registered with most private medical insurers including AXA-PPP, Aviva and Simply Health.